CONCORD NEW SARATOGA LADY QUARTZ
TRADITIONAL ELEGANCE OF NEW CONCORD SARATOGA LADY
CONCORD extends the famous sport luxury collection CONCORD Lady Saratoga by launching two new exciting models. Redesigned with more defined lines, the New CONCORD Lady Saratoga 31mm offers a contemporary and sporty look..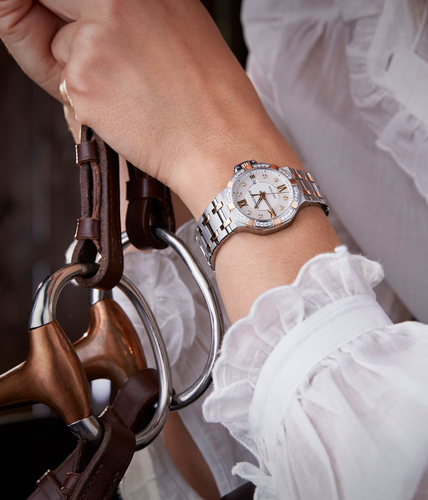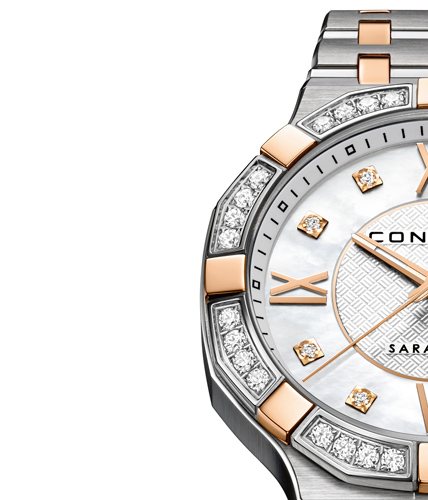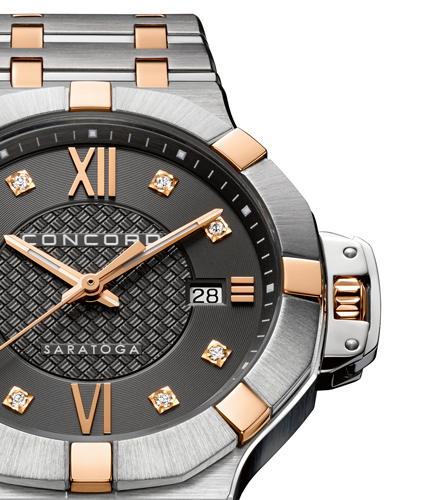 The new CONCORD Saratoga Lady models are available in white mother-of-pearl and grey dials and are both with central stamped pattern for a more sophisticated finish. One of the mother-of-pearl dial execution is glamorously set with 32 diamonds on the bezel, which complement gracefully the traditional elegance of these new CONCORD Saratoga lady timepieces.
These New Saratoga lady models offer an elegant statement for modern and active women with distinctive sense of style.