THE NEW SARATOGA IN STAINLESS STEEL FOR HIM AND HER
CONCORD RELAUNCHES A THOROUGHBRED TIMEPIECE WITH A PROVEN PEDIGREE
The CONCORD Saratoga reflects the spirit of its namesake, North America's oldest horse racetrack, located in Saratoga Springs, New York. Over the past quarter of a century, this collection has gained an international reputation as one of the top luxury sports watch lines.
In 2018, the Saratoga Collection's heritage has inspired new models for today's fast-paced lifestyle. The latest update represents a harmonious blend of its classic and contemporary predecessors which retains its trademark features. The Saratoga Collection is renowned for its classic design, high-quality workmanship and luxurious feel. The new models certainly do not disappoint in this regard.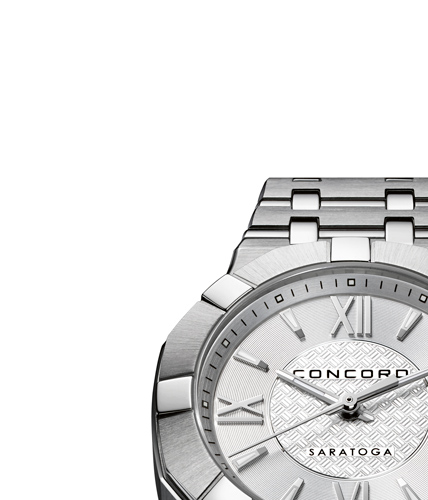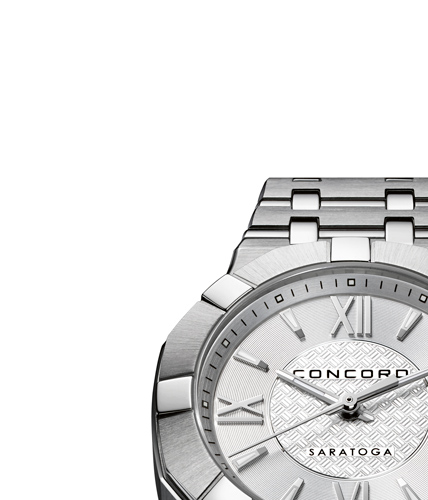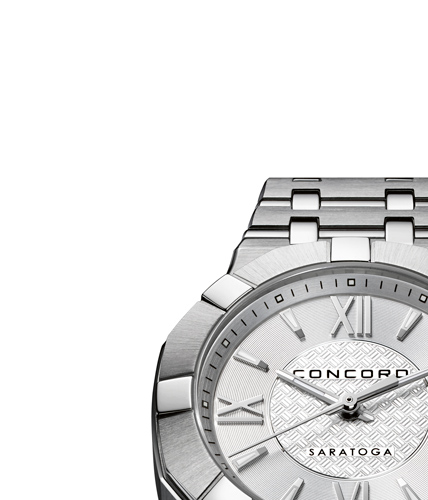 The 31 mm Saratoga Lady is decidedly feminine with a diamond-set case and bracelet and a shimmering white mother-of-pearl dial featuring a distinctive stamped center-zone pattern. The Saratoga Gent is housed in a 40mmcase and comes with either a striking blue or stunning white lacquer dial.
While the new models retain the collection's hallmark eight-sided bezel, the classic woven-link bracelet features a new design with integrated lugs and a more angled appearance, which truly embodies the essence of this model – a traditional thoroughbred with a contemporary design aesthetic.